20th Wedding Anniversary Cards
20th wedding anniversary cards with romantic, elegant, whimsical and funny themes. Choose from many card sizes, personalize with names, message & other info, depending on the design. Click on any image to search at Zazzle for the exact style anniversary card you want.
Please contact the artist who created the design if you have questions or want other customizations.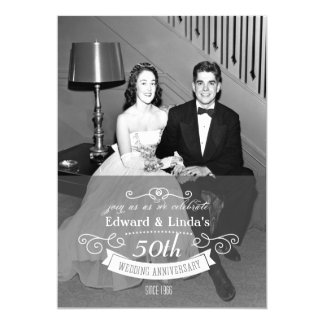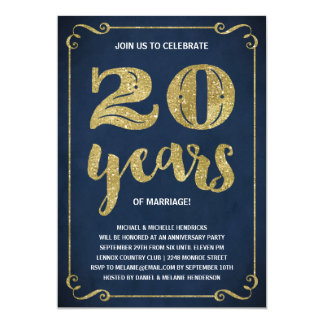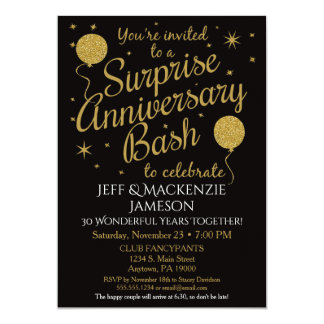 Surprise Anniversary Invitation Party Black Gold
This fun festive surprise wedding anniversary party invitation features black background with faux gold glitter balloons and stars. It has elegant and whimsical flair with a stylish edge. For 5th, 10th, 15th, 20th, 25th, 30th, 35th, 40th, 45th, 50th or any in between!
by
Flospaperie
$2.21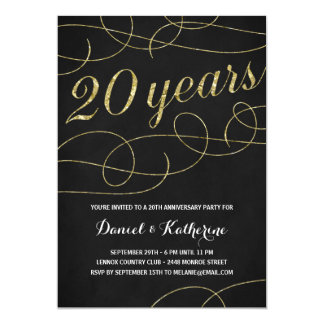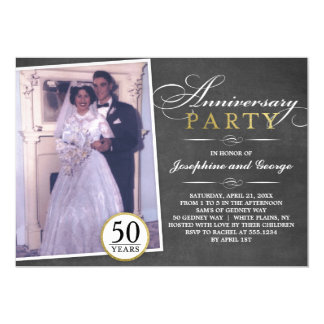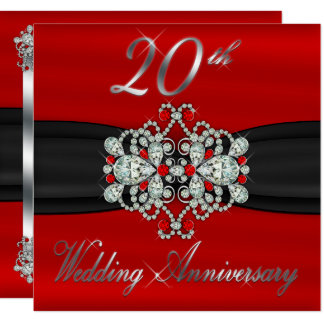 Elegant Diamonds Rubies 20th Wedding Anniversary Card
Brilliantly sophisticated and stylish Twentieth Wedding Anniversary faux red satin look background and faux black satin ribbon with diamonds and rubies in a gated style that is continued on back. The back has a silver and pearlescent faux card overlay mounted in the corners with the ruby and diamond clasps. Original design by Holiday Hearts Designs (all rights reserved).
by
holidayhearts
$2.10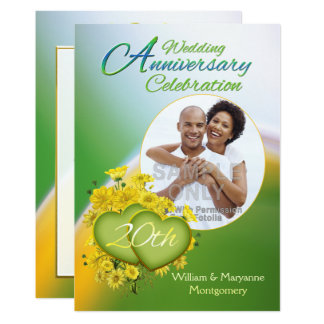 Sunshine Love 20th Wedding Anniversary Party Photo Card
Refreshingly beautiful yellow flowers surrounding two green hearts floating on a soft golden sunshine curve across this unique custom photo 20th wedding anniversary celebration party invitation. Custom photo and name on front and all back text may be personalized using the template provided. Original art and design by Anura Design Studio. If you would like a year not listed in my store, please contact me and I will add it just for you.
by
anuradesignstudio
$2.16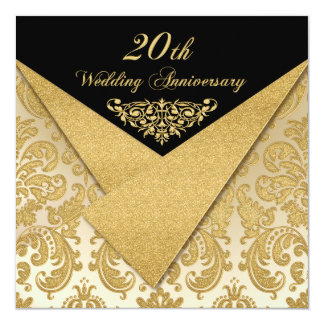 FAUX Flaps Damask 20th Anniversary Invitation
This elegant and sophisticated black, taupe and gold damask brocade pattern with PRINTED ON open glittery gold front flaps 20th Wedding Anniversary Invitation has an ornate gold scroll on the front and a formal ballroom chandelier in black on the back. It would make a classy statement for the couple celebrating 20 years of marriage. I suggest metallic ice or champagne paper, cream felt, or basic paper. If you require any matching items, please email your request to
[email protected]
by
NiteOwlStudio
$2.31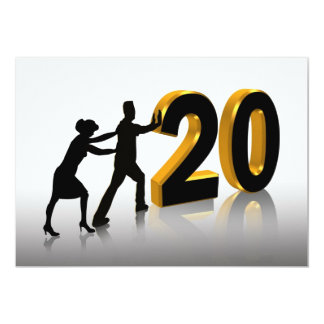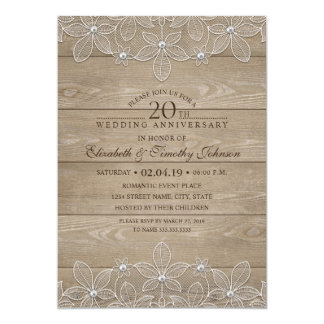 20th Wedding Anniversary Rustic Wood Vintage Lace Card
20th Wedding Anniversary Rustic Wood Vintage Lace Invitations - Country Style with Pearls. Feature beautiful lace, pearls and typography on a rustic wood background. Great elegant wedding anniversary invitations for creative country anniversary celebrations. This anniversary party invitation is designed by superdazzle.com
by
superdazzle
$2.05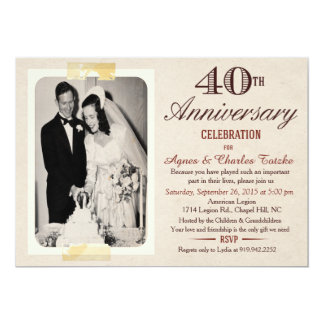 Current U.S. Zazzle Coupons
Shop Zazzle In: Canada | UK | Australia | New Zealand | España | France | Germany | Japan

Officially Licensed Brands on Zazzle
TV, Film, Pro & College Sports, Pop Culture, Armed Forces, Causes + More. Free Personalization!