25th Silver Wedding Anniversary Cards
25th silver wedding anniversary cards with romantic, elegant, whimsical and funny themes. Choose from many card sizes, personalize with names, message & other info, depending on the design. Click on any image to search at Zazzle for the exact style anniversary card you want.
Please contact the artist who created the design if you have any questions or want other customizations.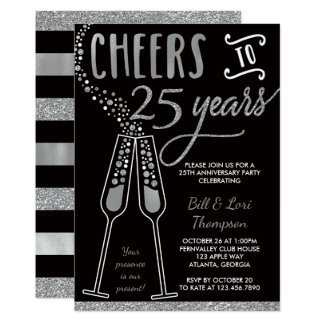 25th Anniversary Invitation, Faux Glitter/Foil Card
Celebrate 25 years of marriage with this beautiful anniversary party invitation. **Glitter and foils effects are embedded images of glitter and foil and will print flat. No actual glitter or foil will be on this item.** Other matching items can be found here (including a version with space for a photo): http://www.zazzle.com/collections/weddings_anniversaries-119569717597945545
by
DeReimerDeSign
$2.06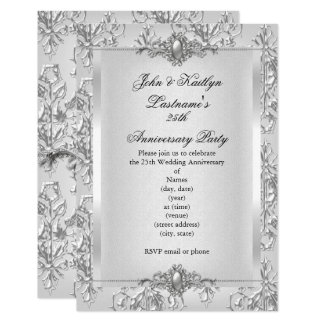 25th Anniversary Party Damask Silver White Card
SMALL SIZE, 25th Anniversary Party Silver White Grey Damask Jewel Floral Elegant 25th Wedding Anniversary Silver White Diamond Jewel Image. Elegant Classy All Occasion Invitation Formal Use for any event invitation Customize to change or add details.
by
Zizzago
$1.85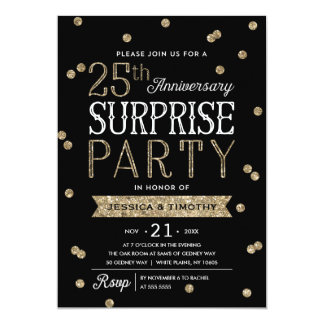 25th Anniversary Glitter Confetti Surprise Party Card
This chic and stylish 25th Anniversary Surprise Party invitation features an elegant rose gold glitter confetti theme with modern typography. Customize the background color to match your event's theme. For an even more memorable invitation select a die-cut shape, textured paper or a double thick paper. For a customized year, please message us and we will send you a direct link.
by
NBpaperco
$2.01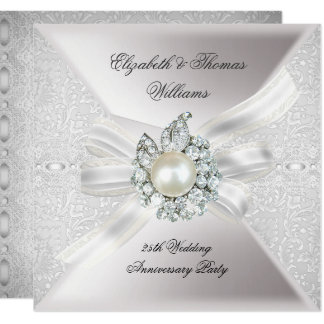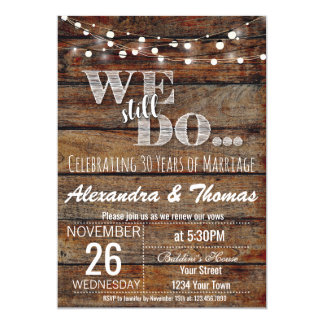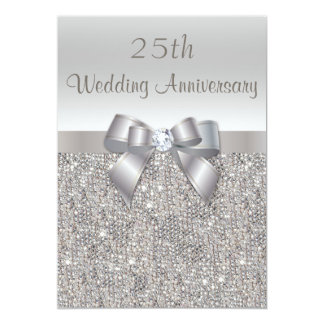 Silver 25th Wedding Anniversary Sequins and Bow Card
Silver 25th Wedding Anniversary Celebration invitations. Elegant custom silver color twenty fifth wedding anniversary invitations with a pretty silver printed sequins pattern, a cute silver bow and ribbon image and printed diamond bling jewel. These sophisticated, classy, stylish, glamorous personalized invites are decorated on both sides. Beautiful, chic, trendy, modern invitations. Please note: All invites on Zazzle have flat printed images. Text, font and color of font are all customizable. If you need assistance customizing your product please contact me through my store and I will be happy to help.
by
AJ_Graphics
$2.16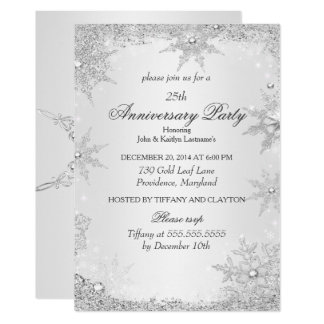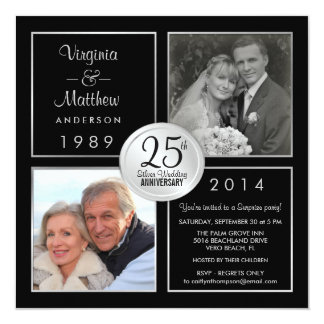 25th Silver Wedding Anniversary Surprise Party Card
Create your own casual fun and fancy customized 25th Silver Wedding Anniversary Surprise Party Invitations -- two (2) "then and now" framed photo templates -- with beautiful silver shimmer emblem. Personalize the name, date, and details for your special Silver Wedding Anniversary celebration. **NOTE: Sized for SQUARE invitation cards. Other sizes and styles available for 25 years anniversary, birthday and other happy milestone celebrations.
by
th_party_invitations
$2.31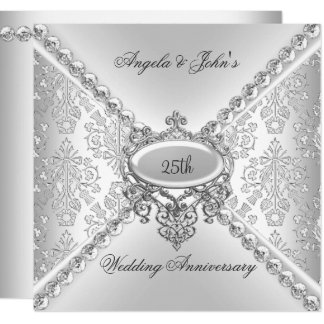 Elegant Silver 25th Wedding Anniversary Damask Card
25th Wedding Anniversary Elegant Silver White gray Damask, Celebration Party Invitation. Customise with your own details. Customize with your own details and age. Template for Sweet 16, 16th, Quinceanera 15th, 18th, 20th, 21st, 30th, 40th, 50th, 60th, 70th, 80th, 90, 100th, Fabulous product for Women, Girls, Zizzago created this design PLEASE NOTE all flat images! They Do NOT have real Glitter, Diamonds Jewels or real Bows!! This Design Style is Copyrighted © Content and Designs © 2000-2012 Zizzago™ (Trademark) and it's licensors
by
Zizzago
$2.20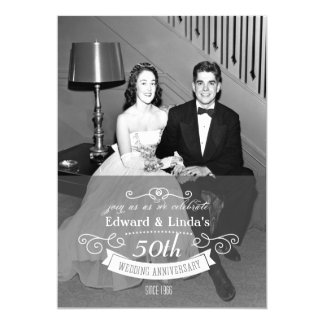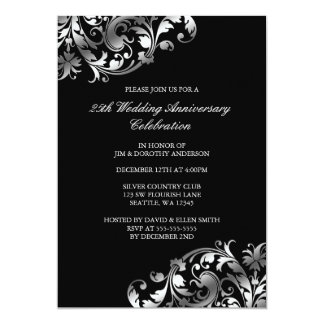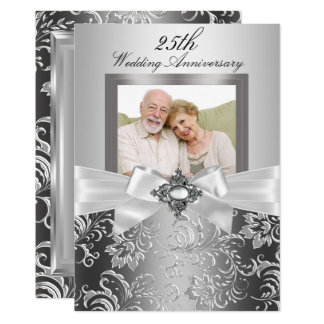 Current U.S. Zazzle Coupons
Shop Zazzle In: Canada | UK | Australia | New Zealand | España | France | Germany | Japan

Officially Licensed Brands on Zazzle
TV, Film, Pro & College Sports, Pop Culture, Armed Forces, Causes + More. Free Personalization!