30th Wedding Anniversary Invitations
30th wedding anniversary invitations with romantic, elegant, whimsical and funny themes. Choose from many card sizes, personalize with names, message & other info, depending on the design. Click on any image to search at Zazzle for the exact style anniversary card you want.
Please contact the artist who created the design if you have any questions or want other customizations.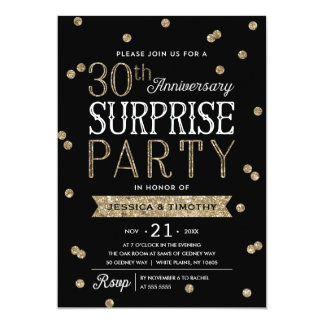 30th Anniversary Glitter Confetti Surprise Party Card
This chic and stylish 30th Anniversary Surprise Party invitation features an elegant rose gold glitter confetti theme with modern typography. Customize the background color to match your event's theme. For an even more memorable invitation select a die-cut shape, textured paper or a double thick paper. For a customized year, please message us and we will send you a direct link.
by
NBpaperco
$2.01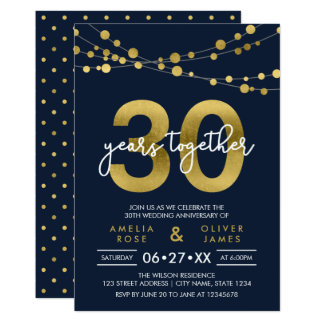 Blue Strings of Lights 30th Wedding Anniversary Card
Elegant 30th Anniversary invitation featuring strings of lights and "30" in faux gold with "years together" in white against a dark blue background. Card includes a matching pattern back side. Check out matching items like stickers and stamps here https://www.zazzle.com/collections/strings_of_lights_faux_gold_celebration_collection-119311942951401241?rf=238364477188679314 Personalize it by replacing the placeholder text to add your information. For more options click the "Customize it" button. *Please note that the Zazzle Watermark that appears in the zoom preview will NOT appear on the final printed product. © Rosewood and Citrus
by
RosewoodandCitrus
$2.01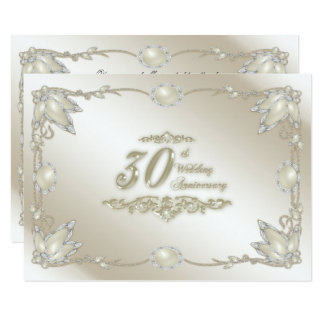 30th Wedding Anniversary Invitation
A Digitalbcon Images Design featuring a Pearl and silver color theme with a variety of custom images, shapes, patterns, styles and fonts in this one-of-a-kind "Pearl Wedding Anniversary" Invitation Card. This elegant and attractive invitation card also comes complete with a matching design on the reverse with customizable text lettering to suit your special occasion.
by
Digitalbcon
$2.06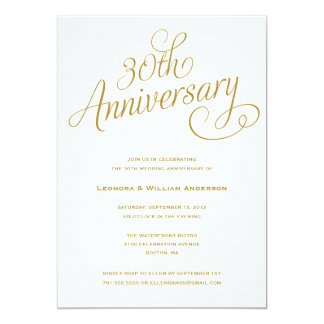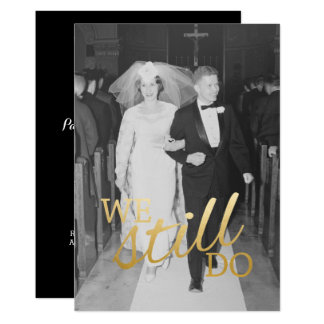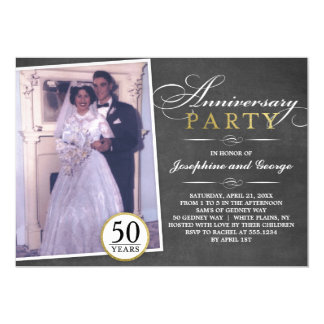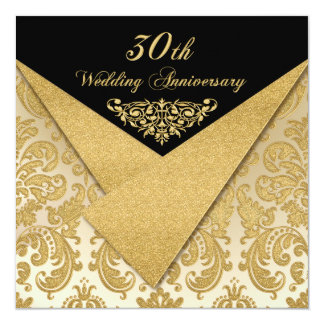 FAUX Flaps Damask 30th Anniversary Invitation
This elegant and sophisticated black, taupe and gold damask brocade pattern with PRINTED ON open glittery gold front flaps 30th Wedding Anniversary Invitation has an ornate gold scroll on the front and a formal ballroom chandelier in black on the back. It would make a classy statement for the couple celebrating 30 years of marriage. I suggest metallic ice or champagne paper, cream felt, or basic paper. If you require any matching items, please email your request to
[email protected]
by
NiteOwlStudio
$2.31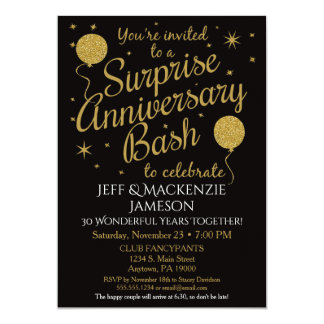 Surprise Anniversary Invitation Party Black Gold
This fun festive surprise wedding anniversary party invitation features black background with faux gold glitter balloons and stars. It has elegant and whimsical flair with a stylish edge. For 5th, 10th, 15th, 20th, 25th, 30th, 35th, 40th, 45th, 50th or any in between!
by
Flospaperie
$2.21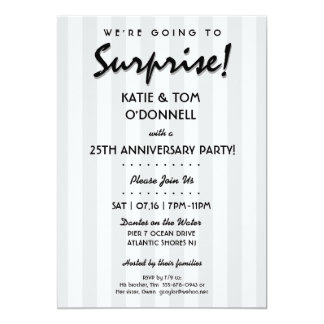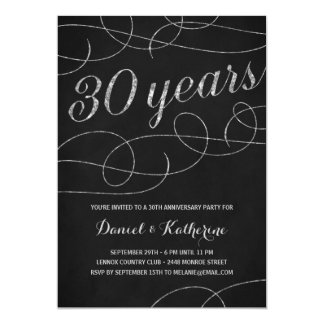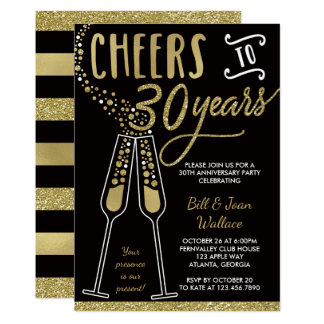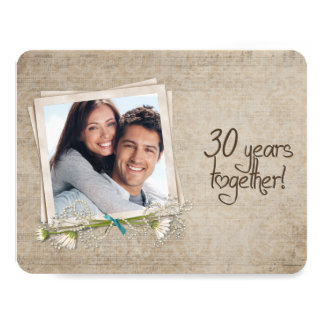 Current U.S. Zazzle Coupons
Shop Zazzle In: Canada | UK | Australia | New Zealand | España | France | Germany | Japan

Officially Licensed Brands on Zazzle
TV, Film, Pro & College Sports, Pop Culture, Armed Forces, Causes + More. Free Personalization!