Bachelor Party Invitations
Find the perfect bachelor party invitation with tons of elegant to fun themes from vintage & retro, Las Vegas casino, beer, game over and more unique invitations. Choose from many card sizes, personalize with names, date, location, message & other info, depending on design. For the easiest way to find the bachelor invite theme you want, click on any image and then you can search at Zazzle.
Please contact the artist who created the design if you have any questions or want other customizations.
Jump to Groomsmen Gifts & Party Supplies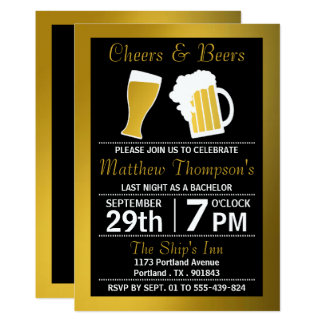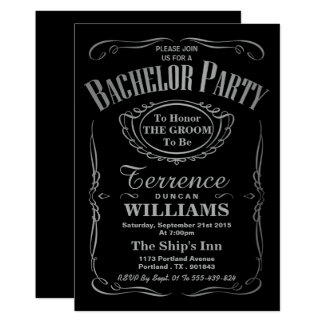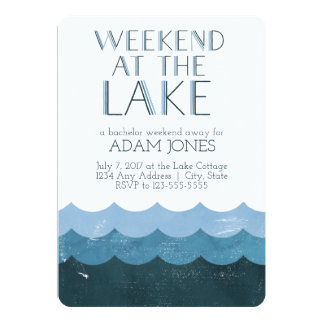 Weekend at the Lake Bachelor Party Card
Somewhere along the line, the bachelor party transformed from a classy affair hosted by the groom's father to a weekend of debauchery complete with gambling, and plenty of booze. But there can be a party in between these two polar opposites. The cabin is the ultimate landscape for a bachelor party: there's sun, water, booze, and your bros. What more could you want? Add your custom wording to this design by using the "Edit this design template" boxes on the right hand side of the item, or click the blue "Customize it" button to arrange the text, change the fonts and colours and to also add additional information or images to this design. ****For custom order, do not place this merchandise in your cart. Instead, click on the "contact seller" button and email me your request. A link to your merchandise will be emailed to you once the item is available. You can use that link to place your order. Please allow up to 48 hours.
by
IYHTVDesigns
$2.36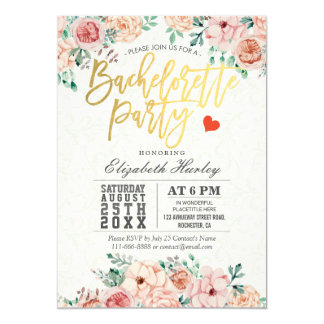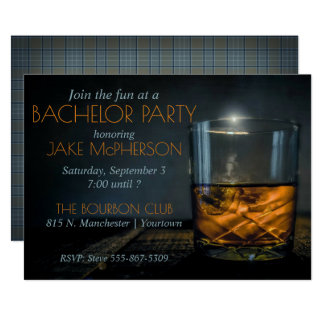 Bourbon Gentleman Plaid Bachelor Invitation
Masculine and classy, this flat card invitation is perfect for men's nights, bachelor parties, or stag outings. The front features a photograph of an iced cocktail set against a shadowy charcoal and blue background. There is ample space to the left side to place text customized for your event - simply use the easy, provided templates. The reverse side is printed with an all-over plaid pattern in shades of slate blue, charcoal and tan, finishing off the elegant, masculine look. Also great for men's birthdays or special occasions such as retirement or promotion.
by
keyandcompass
$2.16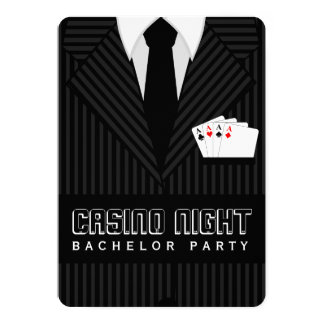 Casino Night Bachelor Party Custom Invitations
© Sunny Mars Designs - Pinstripe Suit: Poker Rounded Corners Bachelor Party Invitation - Customizable Las Vegas casino night or poker night bachelor party invitation with a black and grey or gray pinstripe suit or tux / tuxedo, a black tie and white shirt with a set of four aces protruding out of the pocket. Personalize it by adding your own name and details. You can change the text font and size by clicking on the 'customize it' button.
by
sunnymars
$2.05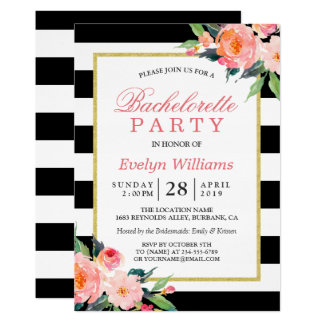 Floral Black White Stripes Gold Bachelorette Party Card
================= ABOUT THIS DESIGN ================= Floral Black White Stripes Gold Bachelorette Party Invitation. (1) You are able to change the Black stripes to Any Color by clicking the "Customize it" button and then setting the background color. All text style, colors, sizes can also be modified to fit your needs. (2) If you prefer a thicker paper, you may consider to choose the Matte Paper Type. (3) If you need any customization or matching items, please contact me.
by
CardHunter
$1.90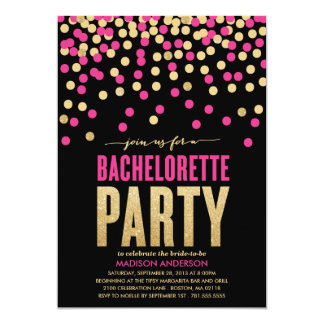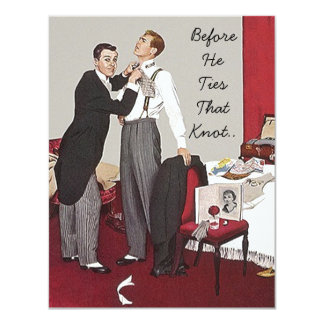 Retro Style Bachelor Party Invitation Announcement
Mid-century Retro style Party Invitation... Helping the Groom Get Ready for the Big Day! Sample Text on Front is currently "Before He Ties That Knot.." You can Personalize this with a first name if you prefer or keep the front as designed! *****Prior to placing your order, please double-check the displayed sample, both front and back, to make sure your information and changes appear exactly as you want them to and to make sure all of the unwanted sample information has been completely removed. What you see on the displayed sample design is what will be printed. Also, by using the CUSTOMIZE IT option, you can change the font style, font size, etc.! Congratulations, Enjoy Life, & Thanks for visiting!
by
nostalgicjourney
$1.96
Vintage Rustic Hatchets Bachelor Party Card
The perfect invitation for a bachelor party set in a cabin over the weekend! A cool distressed logo with crossed hatchets and the words THE BACHELOR on a banner over the bachelor's birth year and the year of the wedding over the slogan "THE END OF AN ERA, " for a vintage poster look. Personalize by adding the bachelor's name, and the information on where you're going, when you're going, and the cost for food and lodging or whatever else you need to inform the bachelor party guests.
by
Paperpaperpaper
$2.01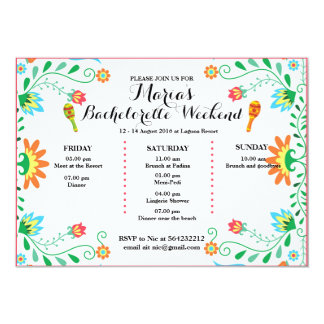 Current U.S. Zazzle Coupons
Shop Zazzle In: Canada | UK | Australia | New Zealand | España | France | Germany | Japan

Officially Licensed Brands on Zazzle
TV, Film, Pro & College Sports, Pop Culture, Armed Forces, Causes + More. Free Personalization!