Bachelorette Party Mugs & Beer Steins
Custom bachelorette party mugs and steins with witty to sassy themes for fun bride & bridesmaid gifts. Put any design on a coffee mug, beer stein or travel mug. Click on any image to search directly at Zazzle and easily find the perfect gift for the bride and her rockin' bridesmaids.
Please contact the artist who created the design if you have any questions or want other customizations.
Jump to More Themed Wedding Invitations | Bridal Shower / Bachelorette Gifts + Party Supplies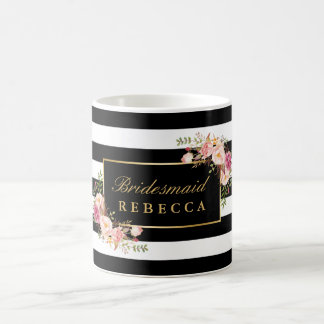 Floral Black Stripes Bridesmaid Bridal Shower Coffee Mug
================= ABOUT THIS DESIGN ================= Floral Black Stripes Bridesmaid Bridal Shower Mug. (1) For further customization, please click the "Customize" button and use our design tool to modify this template. (2) If you need help or matching items, please contact me.
by
UrHomeNeeds
$15.95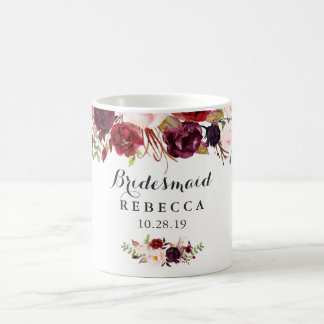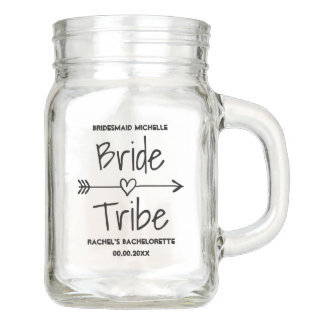 Bride Tribe wedding party favor mason jars
Bride Tribe wedding party favor mason jars with handle. Fun drinking gift idea for marriage, bridal shower, engagement or bachelorette party. Cute presents for brides entourage; bridesmaids, maid of honor, mother of the bride, sister, cousin, mom, friends, family members, guests etc. Trendy accessory with vintage handwritten typography and feather & heart arrow. Beautiful behomian tribal style design for brides crew having a girls night out, BBQ or ladies weekend trip. Add your own name and date.
by
logotees
$12.61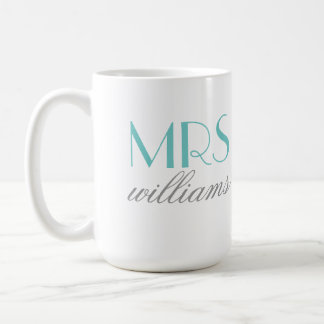 Aqua Mrs. Coffee Mug | Bride-to-Be Gift
Personalize this stylish coffee mug with the future Mrs' married last name. Perfect gift for a bridal shower or bachelorette party! Aqua blue and silver / gray colors can be customized using the Customize It feature.
by
Plush_Paper
$17.95
Bride Tribe Gold Bachelorette Party Light Colors Paper Cup
Bride tribe beautiful gold foil look (not real foil, digitally created foil look) text with arrow. Beautiful wedding invitations, RSVP cards, party supplies and wedding favors. Impress your guests with matching items that you can personalize. Choose "personalize it" to add your own names or any other text you'd like to add. We've also included a spot for the date or other information. Choose "customize it" if you'd like to move elements around, upload your own photo, or change the background color. You can choose the exact colors you'd like that match your wedding decor. You can also click on the font button to change the style or color of the font. Plan a beautiful custom wedding with this set of matching themed wedding items. Choose your own image, text, font, and colors to create a personalized wedding that fits your own personal style.
by
MouseAndMarker
$1.70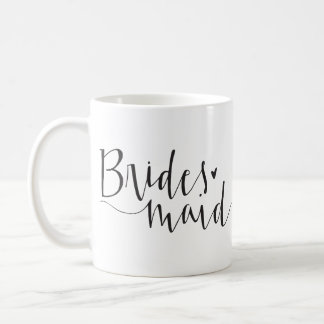 Bridesmaid Mug
The perfect way for your best girls to sip their favorite hot beverages doing all things wedding!
by
CashOriginals
$15.80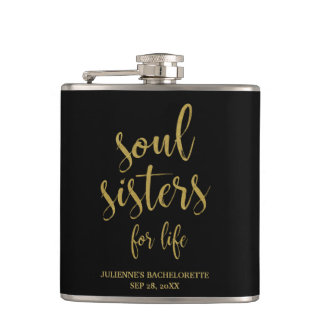 Soul Sisters for Life Glitter Bachelorette Hip Flask
An elegant cutting edge design, features the text "Soul Sisters for Life" in a extroverted script font, the glitter texture adds a festive and glamorous touch. You can personalize the background color according to your needs and preferences, please contact me if you have any special request.
by
StampsbyMargherita
$27.60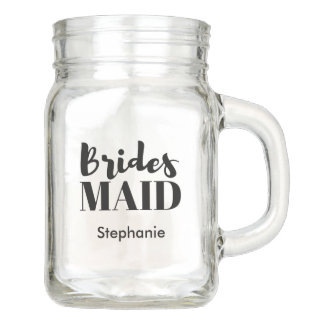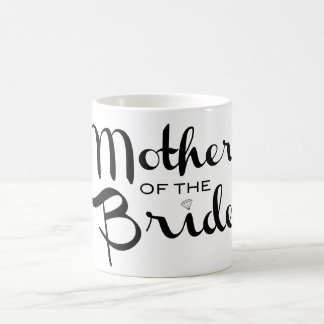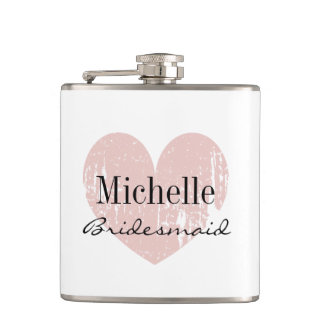 Personalized coral heart hip flask for bridesmaid
Personalized coral heart hip flask for bridesmaid. Elegant script typography with weathered love symbol. Cute wedding favor gift idea for women during girls night out or bachelorette party. Personalize it with a name or monogram initials. Alcohol / Drinking present. Make one for bride, bridesmaids, maid of honor etc.
by
logotees
$25.80
Current U.S. Zazzle Coupons
Shop Zazzle In: Canada | UK | Australia | New Zealand | España | France | Germany | Japan

Officially Licensed Brands on Zazzle
TV, Film, Pro & College Sports, Pop Culture, Armed Forces, Causes + More. Free Personalization!