Best Big Brother - rubber stamp effect - Water Bottle Pexagon_waterbottle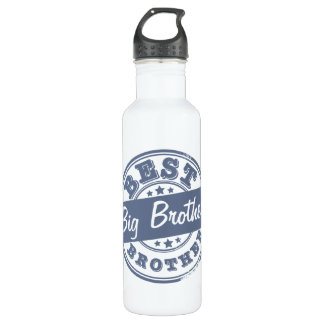 Price:
$26.35
Pexagon_waterbottle created by
Zandiepants
The perfect for any brother, big or small. This simulated rubber stamp print with the text "Best Big Brother", is 'stamped' in blue and has a worn effect. The 3 stars are the make sure your brother knows he's awesome :) Text can be added and the background color can be changed (not on t-shirts or canvas bags) by clicking- customize > edit > background or customize > add text - to add your own message.