Unique custom baby pacifiers designed by many artists with sweet, whimsical, elegant & sassy themes. Many can be personalized, no extra charge.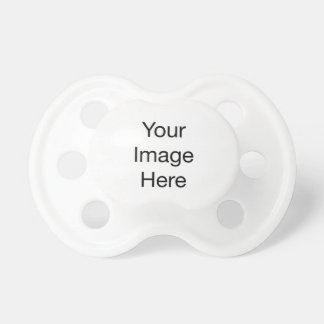 Create Your Own Pacifier
Keep your little bundle of joy happy with a custom pacifier from Zazzle. Add your own text and images for a fun design that no other baby will have. Get designing yours today!
by
zazzle_templates
$12.95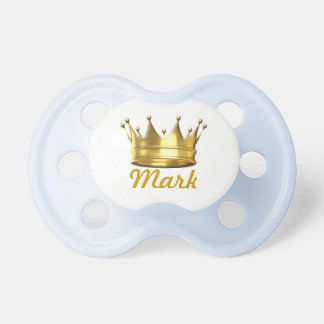 Personalized Little Prince Crown Pacifier
Make your little one a trendsetter with this fun and stylish pacifier. Ideal for easily identifying your child's' pacifier in daycare. As a new parent, comforting your baby is one of your highest priorities, and you may find a pacifier very helpful. Trying to calm a fussy newborn is one of a new parent's greatest challenges. You may feed your baby, burp her, change her diaper and cuddle her, and find that she still won't stop crying. When nothing else works, offering a pacifier can help calm a distressed baby. Sucking is a natural action for babies and that is why they like to suck on pacifiers. Personalize the by changing the text in the fields provided. You can change font style, size, and color by using the Customize It Button.
by
atteestude
$13.70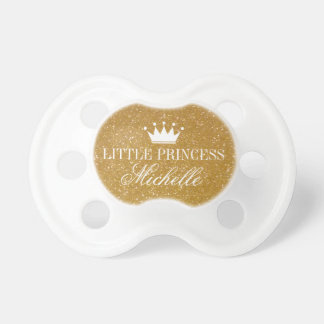 Personalized gold glitter princess crown pacifier
Personalized gold glitter princess crown pacifier with name for little diva baby girl. Cute girly baby shower gift idea with luxury background texture Elegant script typography text with fake shiny sparkles and glimmers. Girlie soother / dummie / binkie with glittery design. Luxurious look and feel. Fancy chic graphics.
by
backgroundpatterns
$14.00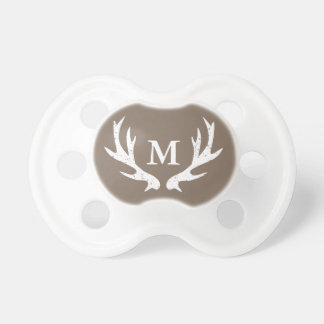 Vintage deer antler baby pacifier with monogram
Vintage deer antler baby pacifier with monogram. Monogrammed soother with rustic animal horns. Country chic design with name initial letters of child. Cute baby shower gift idea. Customizable background color. Brown and white. outdoor hunter / hunting theme for little boys and girls. Wild paci / Dummie / binkie with elegant typography. Cute gift idea for 1st birthday, new baby, new mom, pregnancy etc.
by
logotees
$13.70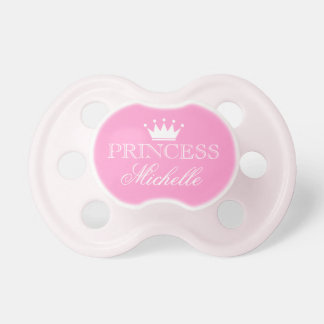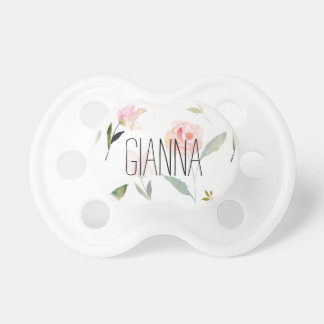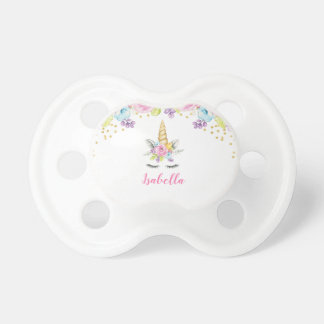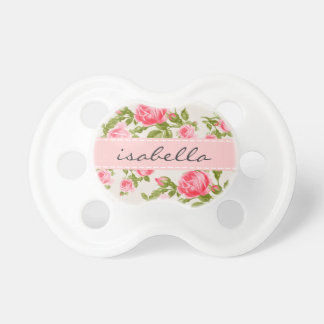 Girly Vintage Roses Floral Monogram Pacifier
Cute girly feminine romantic country cottage chic vintage floral rose flower pattern with a subtle faux linen fabric texture. Personalize the design with a custom name monogram for a sweet gift for a new mom or baby shower present! Click the "Customize It" button to change fonts and colors for a unique one-of-a-kind gift.
by
jenniferstuartdesign
$13.70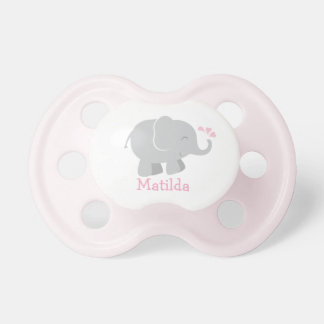 Current U.S. Zazzle Coupons
Shop Zazzle In: Canada | UK | Australia | New Zealand | España | France | Germany | Japan

Officially Licensed Brands on Zazzle
TV, Film, Pro & College Sports, Pop Culture, Armed Forces, Causes + More. Free Personalization!